Roaming GSM SIM cards for most countries at competitive rates. This is an evolving market. In order to be able to provide the best …
Roaming GSM SIM cards for most countries at competitive rates. This is an evolving market. In order to be able to provide the best …
Roaming GSM SIM cards for most countries at competitive rates. This is an evolving market. In order to be able to provide the best …
VSAT, FleetBroadband & Iridium to cover all your requirements. From the narrowest bandwidth service to the highest capacity  …
VSAT, FleetBroadband & Iridium to cover all your requirements. From the narrowest bandwidth service to the highest capacity …
VSAT, FleetBroadband & Iridium to cover all your requirements. From the narrowest bandwidth service to the highest capacity  …
A fixed, wireless service for boats in Palma harbour. This system allows you unlimited downloads at no extra cost ever…
A fixed, wireless service for boats in Palma harbour. This system allows you unlimited downloads at no extra cost ever…
A fixed, wireless service for boats in Palma harbour. This system allows you unlimited downloads at no extra cost ever…
Providing comprehensive coverage, expert support and integrated access solutions for over 10 years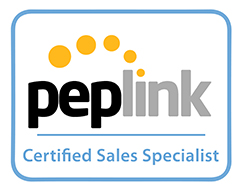 We specialize in optimizing onboard Internet access.
We want you to get the best internet access possible for you budget. For that, we understand that the entire chain needs to be looked at, from the service provider ashore to the receiving equipment to the onboard network supplying the crew and guests.
Free Internet Access Audit. We can come on board and audit your existing systems to look for areas of improvement in hardware, installation and services. Generally, we look to improve range and capacity. We also look for how we can improve usability. Often, we find that boats can make a few inexpensive changes and dramatically improve their Internet Access.
All-In-One Internet Solutions
Along with our core services we also provide comprehensive, custom Internet solutions
Customised Solutions
Whether you just need to get back on line quickly or a full network overhaul, we can assess your needs and give you a no-nonsense, cost-effective set of options, as well as an implementation path.
Crew Managed
A solution that can generally be maintained by the crew and suits the needs of the boat. Using user-friendly network equipment, we keep you from being dependant on IT provider onshore and far away. We make sure you know how to use your equipment and are always available to connect remotely and teach you to use new features as your needs evolve.
After-sales Support
We are available 24 hours per day for Satellite services and 12 x 7 for all other services. We have priority access to our suppliers´ technical support services. Call, email or Whatsapp us and we will work immediately to solve any connection issues you may have. Contracts are available with high availability service level agreements.
Better Internet solutions makes for happier guests, more effective crew, and make the captain´s job easier.